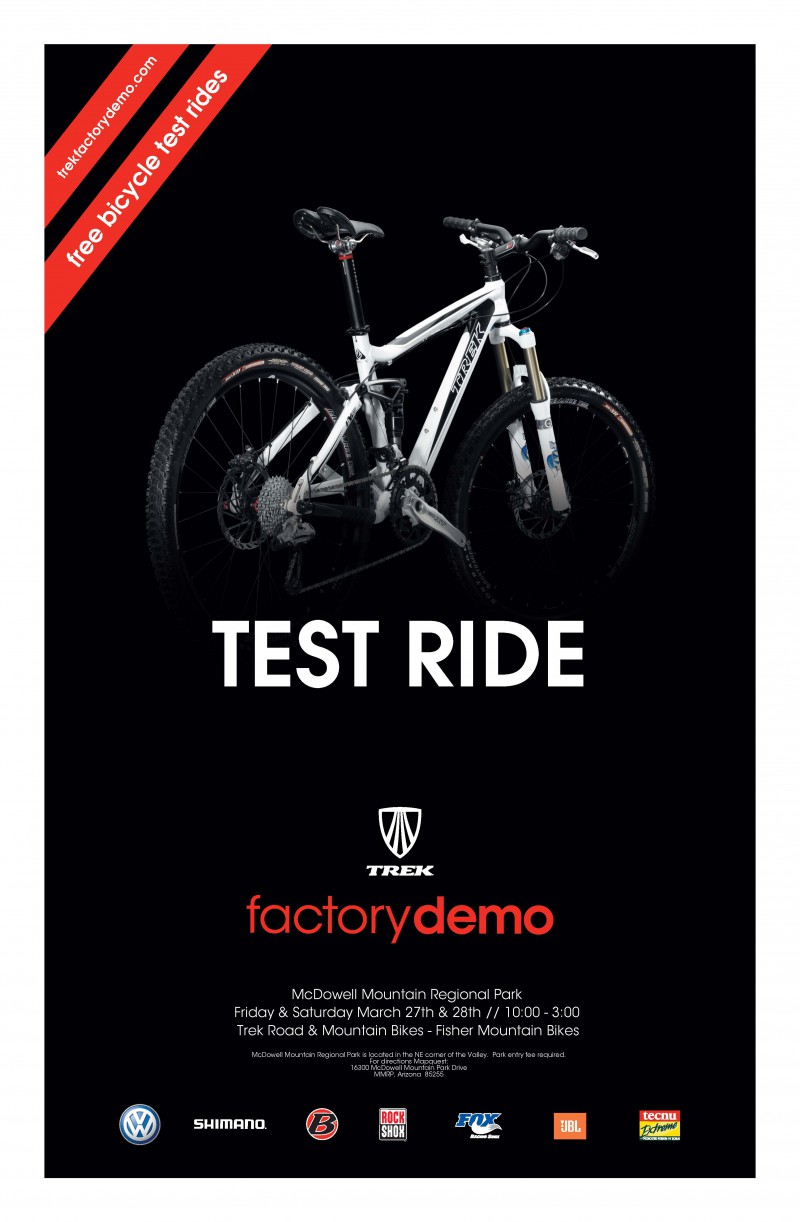 Come out to Mcdowell mountain regional park to test out the 2009 Trek and Gary Fishers. Greg will have Trek Madones, Six-Niner, Top Fuel's, EX's, Remedy's, Sessions plus Gary Fisher Superfly's, Hifi 26"/29" and the do all Roscoe.
When: Friday & Saturday March 27 & 28 from 10 AM to 3 PM
Location: Mcdowell Mountain Regional Park Scottsdale, AZ 54321
View Map: Click here
Directions: Mcdowell Park is located in the Scottsdale area of Phoenix. Take Shea Blvd. to Mcdowell Mountain Rd. and you will see the entrance. Park at the competitive track.