The White Mountain Road Club is a non-profit (501c3) organization based in Phoenix, Arizona. Founded in 1980 and since 1997 this club has been registered with the State Corporation Commission of Arizona as a non-profit club. The club is affiliated with USA Cycling which promotes professional and amateur bicycle racing in the United States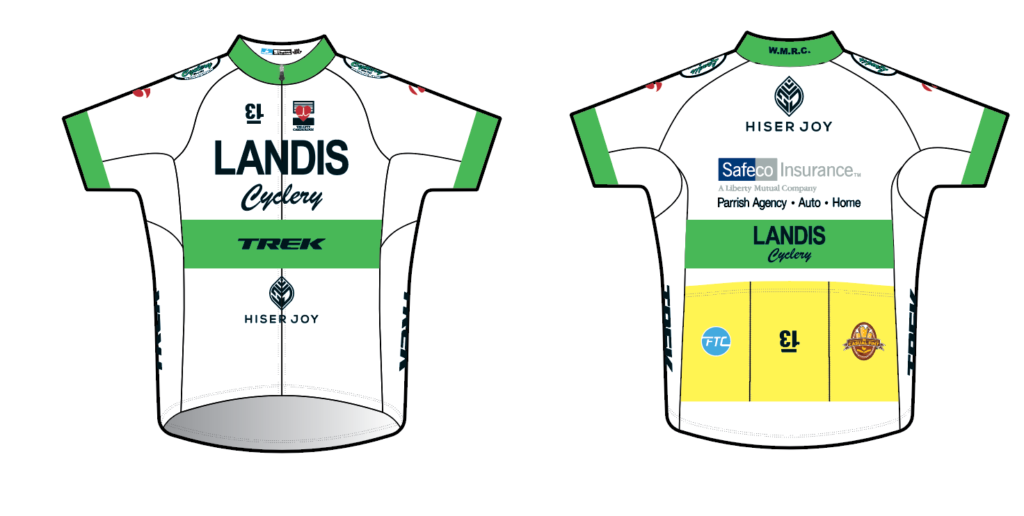 The White Mountain Road Club has four main interests:
To promote cycling at all levels in the state of Arizona.
To promote White Mountain Road Club and its sponsors.
To follow the guidelines and interests of USA Cycling.
To support its membership in a friendly, encouraging team environment.
The White Mountain Road Club promotes itself and its sponsors as a positive and growing organization in the cycling community, stressing a clean, competitive image at all events. We are very proud of our sponsors and display their logos on all clothing, race announcements, newsletters, and other club related material. We support cyclists of all levels and categories of racing including juniors', women's, and seniors' divisions. We develop new racers through education in training and racing and support both new and established racers with clothing and equipment discounts.
We have a close relationship with our USA Cycling District Representative and USA Cycling itself, thus providing members with a good understanding of USA Cycling rules, regulations, and racing ideology. We are also proud to have been named 2001 USA Cycling Division I Club of the Year and were also awarded the 1993 District, Regional, and Sectional Club of the Year.
Club History
Two avid cyclists, Ron Malfara, Director of Sunrise Ski Area, and Jay Natoli, a Pinetop attorney and civic leader, created White Mountain Road Club in 1980. Both men lived or spent a large part of their time in the Arizona White Mountains, thus the White Mountain Road Club began.
As the club grew, financial needs grew and members started pursuing sponsorship. As a result, in 1982, the club approached Dick Landis of Landis Cyclery-Tempe regarding sponsorship. Taking this step created our club's first sponsorship with Landis Cyclery. Since our first days of sponsorship, Landis Cyclery has remained as the flagship sponsor for our club.
Organizational Structure
Active club members vote in the executive committee in a yearly election. The elected executive committee consists of a president, vice-president, treasurer, and secretary. Together the executive committee makes sure the club follows the bylaws, remains in good standing with its sponsors, continues in good standing with the USCF, and remains not only solvent, but financially strong.
Officers for 2022
President: Brian Lemke
Vice-President: John Fritz
Treasurer: Joe Statt
Secretary: Eric Prosnier
Sponsorship Coordinator: Stacia Brocco
Membership Base
The club membership covers virtually all race divisions and categories offered by USA Cycling. Ten percent of the members are eighteen years old or younger, nine percent are nineteen to twenty-five years old, fifty-nine percent are twenty-six to forty-five years old and twenty-one percent are forty-six years old or older. Women cyclists make up less than ten percent of the membership. Our exposure is more than any other cycling club in Arizona and ranks high among other clubs in the United States. To join us simply fill out our Membership Application.
Race Promotion
White Mountain Road Club is very proud of their races, we are the largest promoter of races in Arizona with over 5 days of racing.  Most notably is the Valley of the Sun Stage Race that was renamed in 1994 in memory of John Earley. John Early was one of our founding members who passed away in 1994. The stage race, which was first promoted in 1992, has been a big success. It is heavily attended by national and international teams such as United States Postal Service, Saturn, Health Net, and Canadian and United States National Teams. The race offers all categories and attracts almost eight hundred racers and thousands of spectators.
In addition to Valley of the Sun, the club also promotes the Arizona Senior Olympics (cycling), Buckeye Criterium, Superior Road Race and Criterium, Tortilla Flats Road Race Series and the Skull Valley Road Race.
Development Programs
The development of cycling is very important to the White Mountain Road Club. The club is dedicated to getting more children and young adults involved in bike racing. The program offers training rides for all levels of cyclists as well as a mentoring program with an Elite Team Member. The club also has coaches who assist cyclists in goal setting, nutrition and proper training techniques.