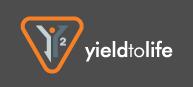 Yield to Life is a non-profit organization devoted to creating a safer environment for cyclists and, by so doing, encouraging more people to ride for their own health, the good of the environment and the well being of society.
By making cycling safer and promoting the activity as a responsible means of transportation and a healthy means of recreation, Yield to Life can contribute to tackling some of today's major concerns—from such issues as pollution and global warming to obesity and diabetes. In this way, Yield to Life can play a role in increasing the quality of life not only for cyclists, but for everyone—for our generation and those to come.
Click here for more information about Yield to Life. Click here for safety tips for cyclist and motorists – Pass it onto your friends and family, who knows it may save yours or someone else's life.