Elite Track National Championships
Dave Swanson wins bronze in the 4 km pursuit.
Did you know Landis/Trek even had Team members at Elite Track Nats?
---
AZ State Hill Climb
Drew Miller 2nd, Colin Don 3rd
The final race of the 2011 season has Landis/Trek on the podium x 2.
---
DC Ranch Crit
Kenny Polley wins Jr. 15/16, Travis McCabe gets 2nd
On a hot day of racing, Travis got beat at the line by the width of a tire.
Great race promoted by WMRC.
---
AZ State TT and TTT
Michael Dziedzic wins Jr. 17/18 TT, Landis/Trek Teams get 2nd
Michael has a great ride to crush 2nd by 30 seconds, Men's Open and 140+ teams both 2nd.

---
Bike The Bluff Omnium
Nick Schrieber gets 2nd in RR, WINS overall
Landis/Trek take 1,2,3 in Pro, 1 omnium with Thomas Jondall, Dave Reid and help in the RR from Chris Aten.
Shows our team supports local racing.
---
Flagstaff Omnium
Chris Aten wins the Wupatki RR, 4th in Crit, WINS overall Omnium
Great teamwork from Travis McCabe, Drew Miller, Dave Reid and Brian Lemke.
---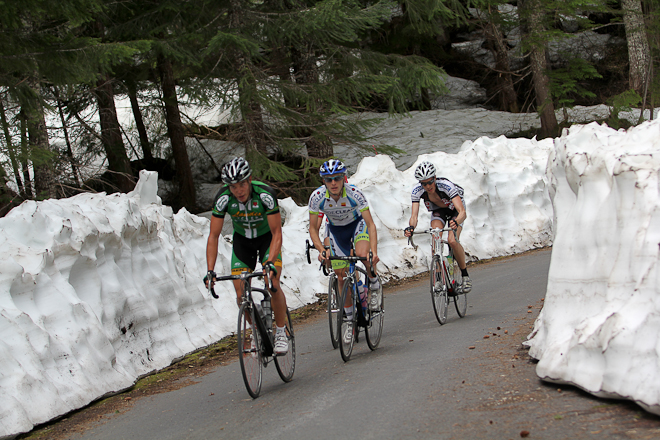 Mt. Hood Cycling Classic
Travis McCabe wins KOM jersey at Mt. Hood, finishes 16th GC
Check out the awesome photos of Travis on Velo News:
http://velonews.competitor.com/2011/06/news/kristin-armstrong-nate-english-take-final-stage-and-overall-at-mr-hood_177317
See KOM results here
---
Iron Horse Classic
Drew Miller finishes 3rd behind Ned Overend.
See the The Durango Herald article:
http://www.durangoherald.com/article/20110529/SPORTS01/705299967/-1/Sports01/Back-in-the-high-life-again
Colin Don finishes 2nd in GC at the Iron Horse Omnium.
– 12th in the RR, 4th in the Crit and 4th in the TT.
See all results here
Awesome work guys!
---
Tour of the Gila
Landis/Trek Team's first NRC race.
5 team members finished the race where 180 Pro, I's started and only 80 finished. The team finished 13th on team GC and the 3rd amateur team. A successful outing for the team.
Check out photos from the race from Chris Hinkle at:|
http://chrishinkle.photoshelter.com/gallery/Lanis-Trek-Tour-of-the-Gila/G0000OVPQWZwKaH0